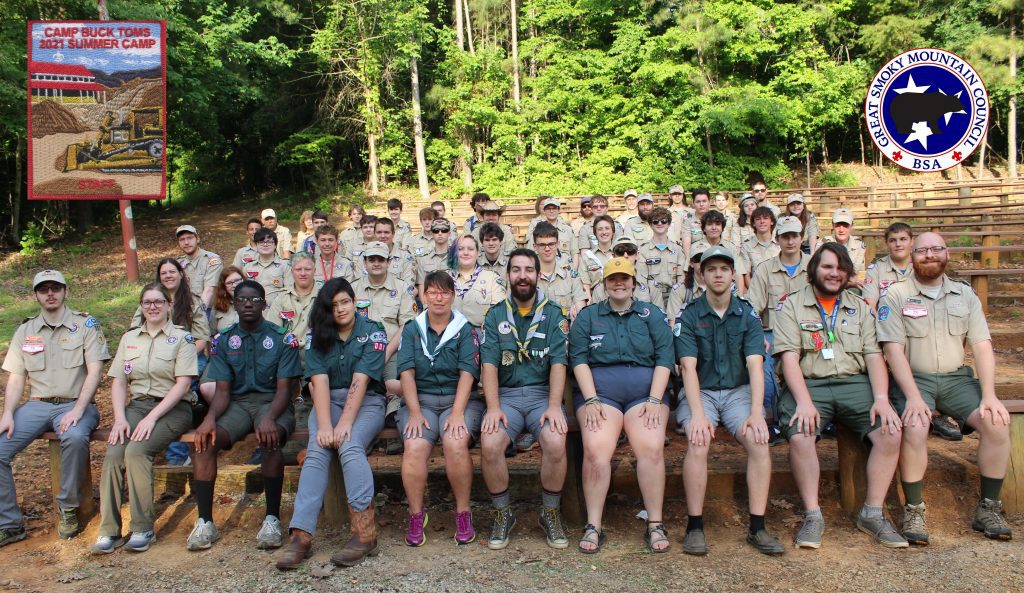 Be a Staff Member
Every year, the council seeks out a few dedicated individuals to serve Scouting as members of the Camp Buck Toms Summer Camp Staff. The requirements are stiff and the work demanding, but the experience is exhilarating and rewarding. This is a great way to have fun, earn a competitive wage, gain valuable experience, and make friends and memories that will last a lifetime.
---
2022 Camp Buck Toms Staff Interviews
Contact Program Assistant Natasha Leahey to schedule your interview.
(865) 566-0645 or Natasha.Leahey@Scouting.org
PROGRAMS INCLUDE: Campsite Commissioners, STEM, Nature, Handicraft, First Year Dan Beard, Aquatics, Scoutcraft, Shooting Sports, High Adventure, and Food Service.
SCOUTS BSA, VENTURERS AND SEA SCOUTS — If you're interested in being on staff please fill out an application! You can fill out and submit your application online, or print out the application document and mail to the Great Smoky Mountain Council Office. The link to the online form and application document can be found on the right side of this page.
VOLUNTEERS — If you know of any youths would make excellent Summer Camp Staff please contact Camp Director Mic Mullins at mic.mullins@Scouting.org with recommendations.
Call Program Assistant Natasha Leahey at (865) 566-0645 to schedule your interview.