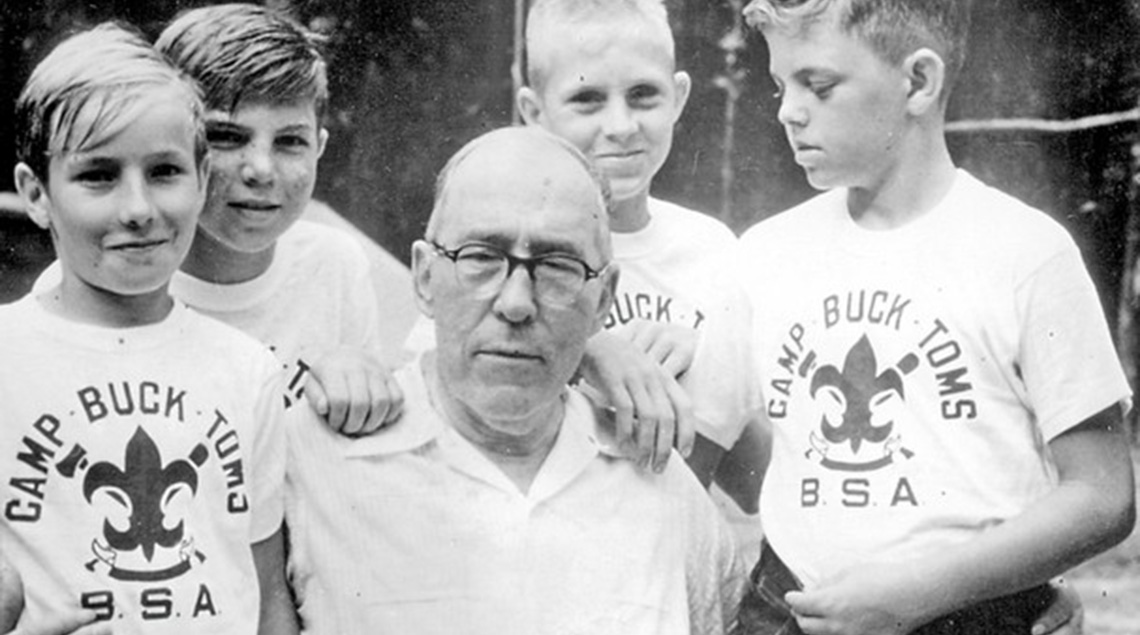 History
The Great Smoky Mountain Council started its journey in 1915, only five years after the beginning of the Boy Scouts. Camp Buck Toms was not the first and only camp of the Great Smoky Council. Several camps have served the Council over the years, including Camp Helpful, opened in 1915 in what is now the Smoky Mountain National Park; the Scout Ranch, opened in 1919 in Powell, Tennessee; and Camp Pellissippi, opened in 1936 on Norris Lake.
Camp Buck Toms began in 1952, when William Perry "Buck" Toms bought a hilly 700+ acre plot of land on Watts Bar Lake and donated it to the Boy Scouts on the condition that a summer camp be built on the property. Three years later, in 1955, the first Boy Scouts began classes at Camp Buck Toms.
When Camp Buck Toms opened, the first group of 155 Scouts and leaders arrived by boat. There were no roads leading to the camp. The Scouts lived, ate, worked, and attended classes together for a week without any modern conveniences like electricity or running water.
The Great Smoky Mountain Council provided Camp Buck Toms and Camp Pellissippi for Scouts to attend each year until the 1970s. In 1977, the dining hall at Camp Pellissippi burned down. Since then, Camp Buck Toms has served as the only summer camp of the Great Smoky Mountain Council.