FAMILY CAMP
A great introduction to camping, Family Camp is an opportunity for Cub Scouts from all across the Great Smoky Mountain Council to camp out for two nights with their families. Cub Scouts spend the night with their family in a tent or a cozy Adirondack shelter and the day having fun with other Scouts on all kinds of adventures — archery, crafts and games, BB gun shooting, and more. Family Camps are held in spring and fall at a variety of locations across the council area.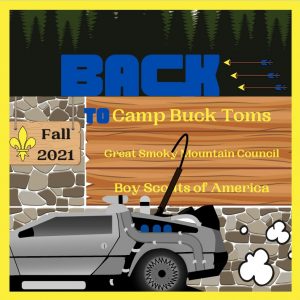 2021 BACK TO BUCK TOMS
Prepare for an extended weekend of shooting sports, STEM and craft activites, and games – we're remembering the great camps of the past and looking forward to its even greater future! click a date below to register and find more information.