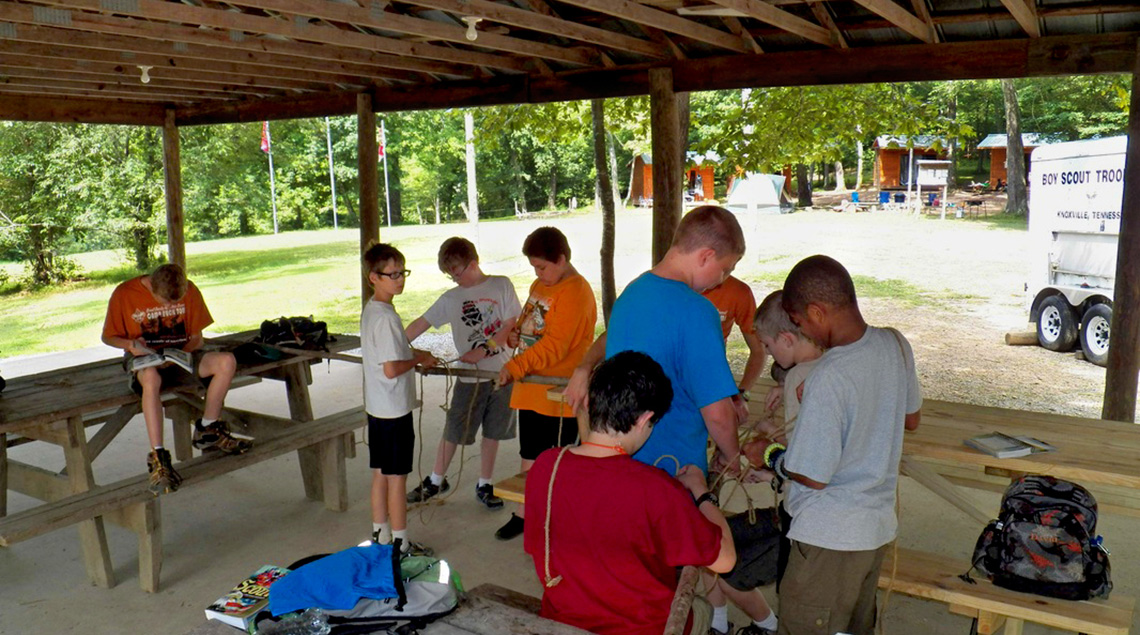 Dan Beard
This program is for Scouts who are new to camp and have not yet earned the Second Class rank. It is named for Daniel Carter Beard, one of the founders of the Boy Scouts of America and the first National Scout Commissioner.
The Dan Beard program gives first-year Scouts a taste of the entire summer camp program, including opportunities to: rappel at the tower, learn from the Ecology/Conservation staff, spend time at the Waterfront, visit the Rifle and Archery Ranges at the Shooting Sports area, and much more.
Along the way, Dan Beard participants will have the opportunity to complete many requirements for the Tenderfoot, Second Class, and First Class ranks. Participants will be organized into patrols, led by a staff Patrol Guide, and will get to experience some of the Patrol Method at camp.
Requirements covered
Tenderfoot
4a, 4b, 4c, 5, 6, 7, 8, 9, 11, 12a, 12b
Second Class
1a, 2, 3c, 3d, 3e, 3f, 6,  7a, 7c, 8a, 8b, 8c, 9b
First Class
1, 2, 6, 7a, 7b, 8a, 8b, 8c, 9a, 9b, 9c, 11
WHAT TO EXPECT: Participants should be prepared daily for trekking all over camp; substantial footwear and water bottles are a must. Daypacks for towels, Scout Handbooks, water bottles, and other materials are highly recommended.
Participants will be busy from morning to evening and may have less opportunity for free time compared to other campers, but they can go home with tangible evidence of their hard work in the forms of the Totin' Chip, Firem'n Chit, and requirements checked off by their counselor.